What We Do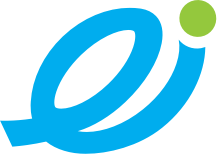 Welcome
Welcome to Ei Travel Group, a destination management company based in Dublin, Ireland. With 10 years experience, our team will be happy to help you with any travel enquiry you may have as a single traveller or large group. We arrange a wonderful range of day tours, luxury coach hire, accommodations, unique venues, and exciting activities. If you are visiting our Emerald Isle on a family vacation or travelling here for a corporate event, Ei Travel Group is happy to be your first point of contact. You make the call and we'll take care of the rest.
Corporate
Ei Travel has provided luxury transport for Irish and international clients for the past 10 years. We pride ourselves on our professionalism, friendliness and customer service. Our team are happy to provide transport for small or large groups throughout the island of Ireland. We are the only transport company in Ireland to hold the EFQM customer service excellence award. Ei Travel can provide modern minibus and coach hire from 4 to 64 seats with free Wi-Fi. Coach hire can be provided with or without a guiding servicing across multiple languages. Our guides and drivers are renowned worldwide for their professionalism and their soft nature and we can guarantee the very best service during your time with us.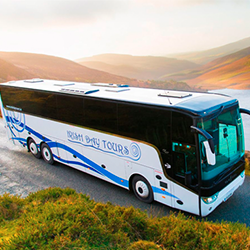 Logistics
Transportation
Accommodation
Event Management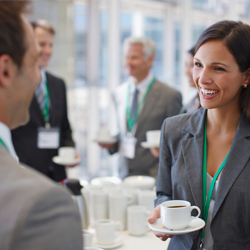 Hospitality
Meet & Greet
Social Activities
Evening Functions
Events
Venue Hire
Entertainment
Unique & Tailor Made
Incentives
When it's a job well done, one of the most effective ways to engage and motivate your managers and staff is through travel incentives. Ireland is a destination that is fun, cultured and entertaining and with 10 years' experience in logistics and travel, Ei Travel Group are experts in making great incentive trips happen!
Building interesting, engaging and creative itineraries is what we love to do. Your incentive group will be in safe hands with our expert tour directors and legendary guides. The team at Ei Travel Group will work with you to deliver a schedule that excites. We'll take care of everything; all you've got to do is show up!
A fleet of luxury minibus & coaches
Multi-lingual expert guides available
Creative itineraries
Unique catalogue of venues
Murder mystery evenings
Outdoor & adventure activities
Hospitality Staff
Fun Activities
Variety of entertainment
Events
An event is something that needs to be unique. It's your story and it needs to stand out. Ei Travel Group are a collection of experts that specialise in building unique and memorable events. We start by understanding the objective of your event and we help you achieve this by providing creative, interesting and engaging ideas, which we turn into reality.
Event production can have many complex elements. At Ei Travel Group we deliver seamless events that can run over a few hours or several days. We work with some of the most creative people in the business and understand that every event is different. We are excited to work with new clients to produce unique and stimulating events in Ireland.
Project Management
Logistics
Event Production
Event Technology
Creative Development
Event Staffing
Photography & Videography
Venue Sourcing
Entertainment
Groups
With our luxurious fleet of minibus and coaches, Ei Travel can cater for groups big or small. Apart from transfers and ground transport, we can offer full-service itineraries with activities, accommodations, food & drink etc. Our vehicles can accommodate groups from four to sixty-four and can be looked after by our legendary guides from the moment you set foot on the emerald isle.
Free Wi-Fi Onboard
Engaging Itineraries
Legendary Guides
Tour Management
Sites and Activities
Luxury Fleet of Coaches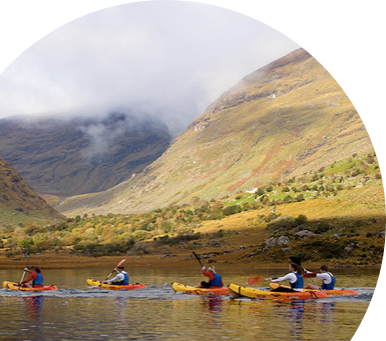 Individual Travel
Ei Travel Group services all aspects of individual travel. We can create custom itineraries privately guided. If you have a free day at your conference in Dublin we offer public day tours to seven iconic destinations including The Cliffs Of Moher, Giant's Causeway and Blarney Castle.
Day tours of Ireland
Attraction visits
Meet & Greet
Outdoor & adventure
Bespoke itineraries
Guiding servicing available





The difference between a good event and something really special is all in the creative planning